Jelly Belly Babies is an exciting new infant apparel company specializing in unique
designer garments for newborn babies and infants up to 18 months in age. For the
uninitiated, Jelly Belly Babies is an infant apparel designer that loves the relationship
between complementary fabrics with a play on variation. Infant apparel for your little
one to grow and explore in our soft-to-the-touch cotton
knits. All of our clothing is made with your little one in
mind.
Jelly Belly Babies is the loving creation of entrepreneur
Katina Jones. Katina's first sewing teacher was her
grandmother with whom she would spend entire
weekends indulging in crochet and sewing clothes for the
family.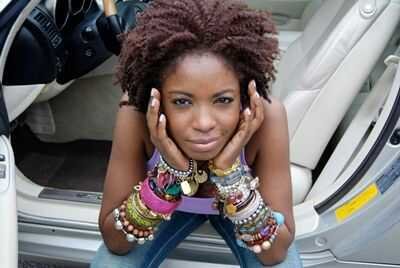 Katina's passion for sewing, fabrics, and design lead her
to Fort Lauderdale Art Institute and Miami International
Institute for International Design where Katina graduated
with a Bachelors of Fine Arts in Fashion Design. Upon graduating Katina started her
career as a freelancer at Boston Proper for two years, initially as an Assistant Technical
Designer, then on to Assistant Designer. Katina's design experience encompasses
companies such as Cintas to celebrities such as Nicki Minaj.
It all started when Katina fashioned gifts for her family and friends. With a modest
supply of materials, she created leggings, baby joggers and baby hats for the little
ones. Family and friends loved the outfits so much they encouraged her to develop
these gift ideas as a business, and Jelly Belly Babies came to life.
Jelly Belly Babies explores the play on prints and silhouettes resulting boldly and
uniquely for infants and toddlers. Katina believes that different, unusual, impossible
brave thoughts are the key to living out your reality. Her designs are ahead of the trend
and known for their unique print selections. Dramatic patterns and bold colors are the
Jelly Belly Babies signature.
Katina's garments are designed with style, comfort and fit in mind. Most of the clothing
is constructed from super soft, high-quality cotton blend fabrics. Attention to quality
and detail is assured for each handmade garment by hardworking seamstresses right
here in sunny Florida!
We love photos! Please tag us on your social media(links below) or email images of your precious one wearing Jelly Belly Babies
katina@jellybellybabies.com
.